Pair of Decorative Cherubs on Scrolled Seats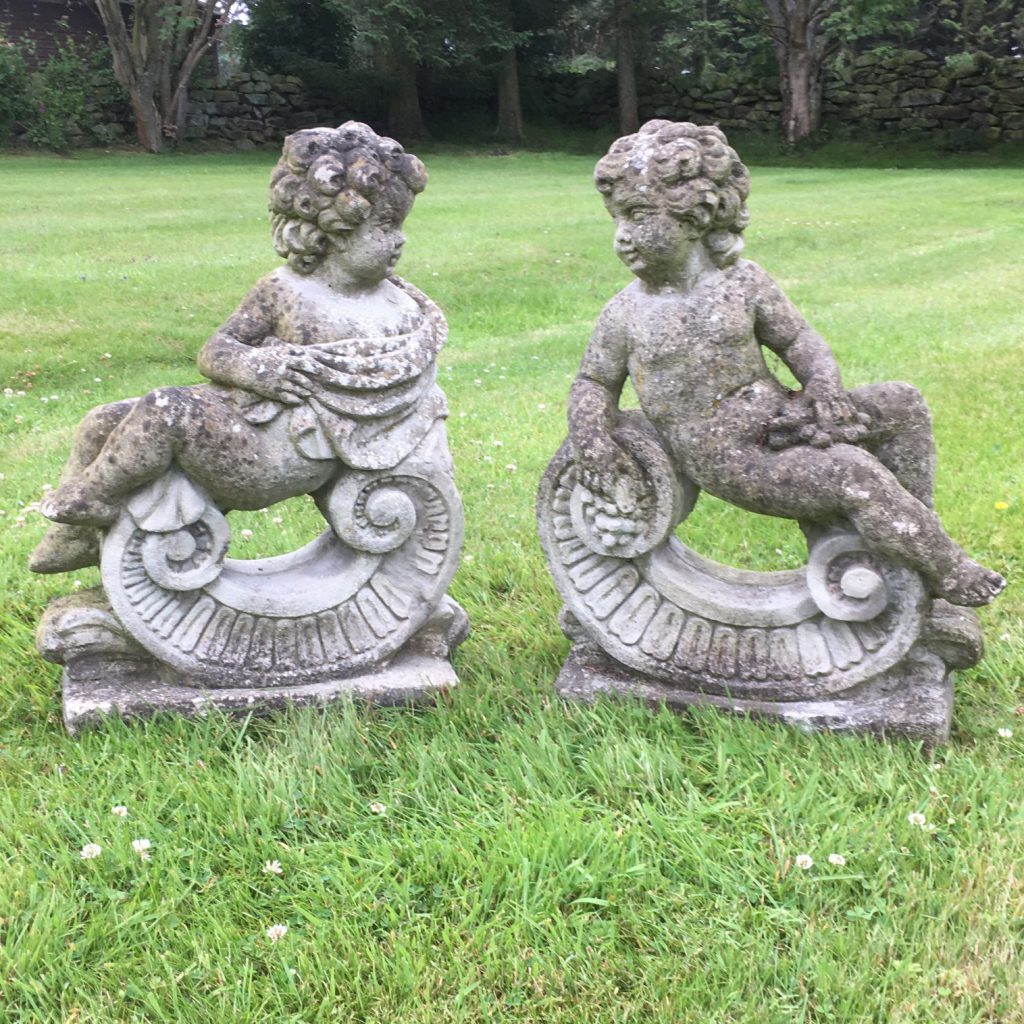 Pair of Cherubs Reclining..
C late 20th century
Height: 28″
Length: 21″ Width: 10″
Price of Pair: £325
Beautifully ornate pair of reclining cherubs in composite/ concrete medium. There has been some historical repair to one of them on the scrolled detail which is missing. Otherwise sound. Heavy items!
The gallery was not found!

Enquire About This Item